Contact us
Provence Luberon
Sotheby's International Realty
Place du Château
84220 GORDES, France
Provence Luberon
Sotheby's International Realty
97 place du 8 Mai
84380 MAZAN, France
>
>
Posted on 16/03/2021
Follow the Provencal markets and discover Provence.
un mas a Menerbes


The French markets are an institution. Places where you can not only find your beautiful vegetables gorged with sunshine and taste but where you can also meet the locals, talk with your neighbors and soak up the local atmosphere. In Provence particularly, they remain a way of life. Follow us in the footsteps of the most famous markets in the villages of Vaucluse.

The Gordes market is held every Tuesday, in both summer and winter. Many stalls are available to you in the midst of small streets and townhouses. You can find cheeses, olives, tapenades, and fruit and vegetable stalls of all kinds. These stalls are themselves set up in front of some of the largest real estate agencies in the region, where you can discover the most beautiful farmhouses and villas in Provence by simply walking through the door. Meander the streets surrounding the market, and you will find breathtaking views over the Luberon valley. In short, a market not to be missed.

On Saturdays, the action is at the Pernes-les-Fontaines market. Some stalls are a must-see like the to-go coffee cart or the goat cheese vendor who will be sure to tell you about his past as a writer. The streets are filled with life and the village vibrates. This is the perfect opportunity to stroll through the quaint old stone streets into the surrounding countryside to soak up the surrounding nature and its magnificent Provencal farmhouses.

Finally, the Isle-sur-la-Sorgue market closes the week on Sunday. Here too the stalls are numerous. Food of all kinds but also sublime antiques can be found here. The townhouses that surround the pretty little streets will give your market experience authentic Provence charm, and why not sit along the Sorgue river and enjoy a moment in the sun.
-------------

In love with our beautiful region. Why not invest in local real estate? To find out what our real estate agencies in Gordes and Mazan have to offer, follow us on our site.

The latest news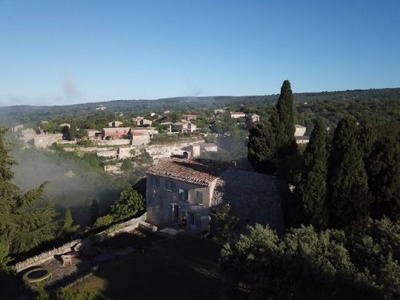 4 good reasons to buy in the Vaucluse.
Whether you dream of a Provencal farmhouse lost in the beautiful countryside or a pretty townhouse in the heart of the action, there are many reasons to come and live in the Vaucluse. Let us share with you the different reasons why a real estate project in the Vaucluse could be for you. The Vaucluse department is part of the Provence-Alpes-Côte d'Azur region. The population is homogeneous with...
Read more