Contact us
Provence Luberon
Sotheby's International Realty
Place du Château
84220 GORDES, France
Provence Luberon
Sotheby's International Realty
97 place du 8 Mai
84380 MAZAN, France
>
>
Posted on 02/03/2021
4 things to do in the Ventoux region in March. 
Cycling Mont Ventoux

The Ventoux region offers a lot of activities and places to discover, which sometimes remains a little more untouched than in the rest of Provence. Come and discover our top 4 things to do in this region full of life with its authentic charm.
1) Discover the region from the air. Between aerodrome or the paragliding school, there is plenty of choice. Go soaring in the air to have the best views of the Mont Ventoux or take off from it and explore new sensations with a paraglider flight. From the top you will have breathtaking views of the vineyards dotted with farmhouses and bastides typical of the region.
2) Explore the charming local villages. Go wander the small streets of Mazan, discover the small terraces under the plane trees of Bédoin or even the tower of castles of Pernes-les-Fontaines. You will surely be charmed by the old stone streets and quaint townhouses.
3) Take a hike in the southern Ventoux region. Explore the splendid regional nature on one of the 22 loop hikes offered by OTI Ventoux. Ranging from the family rondo to sports circuits, departing from each of the 11 authentic villages in its territory. Between nature and old stones you will be charmed.
4) Try your hand at rock-climbing at the Dentelles de Montmirail. This magical place in the Ventoux region offers sublime views and allows climbers of all levels to come and try the experience. From the top of your rope you will see splendid view points on all the small villages and their beautiful houses, the surrounding vineyards and on the Dentelles de Montmirail itself.
----------
Are you interested in settling in the Ventoux region? Come and discover our properties for sale in the region on our website.
The latest news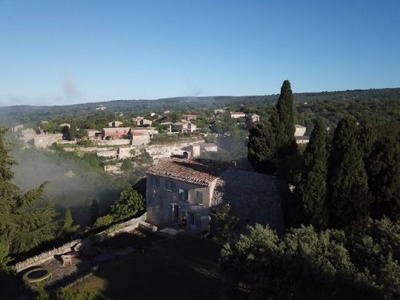 4 good reasons to buy in the Vaucluse.
Whether you dream of a Provencal farmhouse lost in the beautiful countryside or a pretty townhouse in the heart of the action, there are many reasons to come and live in the Vaucluse. Let us share with you the different reasons why a real estate project in the Vaucluse could be for you. The Vaucluse department is part of the Provence-Alpes-Côte d'Azur region. The population is homogeneous with...
Read more