Contact us
Provence Luberon
Sotheby's International Realty
Place du Château
84220 GORDES, France
Provence Luberon
Sotheby's International Realty
97 place du 8 Mai
84380 MAZAN, France
>
>
Posted on 02/03/2021
4 things to do in the Luberon in March 
Reasons to Visit The Luberon, France in March
No matter the time of the year there is always something to do in Provence. The Luberon region has its own particular touch and beauty. Come explore our 4 activities to do this march in our gorgeous region.
1) Go visit some of the quaint villages of the area.
Walk on the steps of the marquis de Sade in Lacoste or go admire the view point from the cliff side of Gordes, no matter which you pick all have incredible charm. Explore the streets made of old stones, and soak up the Provencal ambiance.
2) Fly over the countryside in a hot air ballon.
Take some perspective and get some of the best views of the area. A hot air ballon ride can be one of the best ways to see all this beautiful region has to offer. From the valleys to the vineyards, see the stunning bastides and mas sprinkled crossed the stunning country side.
3) Go walk through the cedar forest of Bonnieux.
For amateurs of nature, the cedar forest that is in the surroundings of the town of Bonnieux is a must see. In 1862 cedars seeds that were transported from the Algerian Atlas Mountains were planted in hopes of reforesting the top of the Petit Luberon. These first generation cedars are now over 150 years old. You will find various hikes to take you through this forest and to have you enjoy the scenery.
4) Explore the stunning abbaye of Sénanque.
Even though the lavender will not be in bloom yet, the abbey is still worth the visit. The trail to hike down towards it will be like being transported through time into the valley where the monks run this quiet abbey stuck in time. If you decide to drive down to it the views down to it will make the drive a spectacular one.
———————————————-
Interested in moving to the Luberon? Whether it is for a full time home or a secondary homes comme see our stunning houses on our website.
The latest news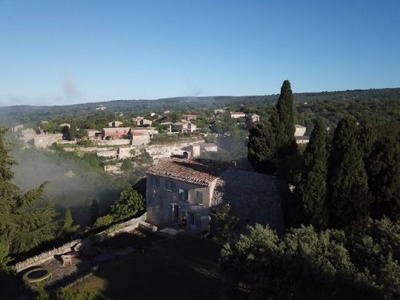 4 good reasons to buy in the Vaucluse.
Whether you dream of a Provencal farmhouse lost in the beautiful countryside or a pretty townhouse in the heart of the action, there are many reasons to come and live in the Vaucluse. Let us share with you the different reasons why a real estate project in the Vaucluse could be for you. The Vaucluse department is part of the Provence-Alpes-Côte d'Azur region. The population is homogeneous with...
Read more