Contact us
Provence Luberon
Sotheby's International Realty
Place du Château
84220 GORDES, France
Provence Luberon
Sotheby's International Realty
97 place du 8 Mai
84380 MAZAN, France
>
>
Three stunning properties in the Ventoux region 
The most beautiful villa in the mont Ventoux

The region of the Ventoux offers many reasons to want to live in Provence be it full time or just for weekends and holidays. Its different nature, with the prominent Mont Ventoux giving gorgeous views from all parts and a very local lifestyle that is animated year round. Here are some of the properties for sale that can be found in this beautiful region.

This mas for sale has all the Provencal charm one could look for. Its elongated pool is the perfect place to enjoy a hot summer day, and the 5 bedrooms the property boasts all offer bathrooms and have been tastefully renovated by an interior designer. The 180 sqm are surrounded by open spaces and views on the vinyards surround the land. Ahh Provence.
What to try chateaux life? This spectacular house for sale will let you have a taste of it. With its inspired decoration, its spacious rooms, and we are speaking of 17 of them, will let you entertain friends and family with ease. The 25 hectares of property carry olive trees, vineyards, a forested parc and gardens. Calm and tranquility guaranteed.

If you prefer opting for a Bastide for sale close to a village that is both charming and lively, this spacious home in the heart of the Vaucluse will surely steal your heart. Its large property of 15 hectares has olive trees, cypress alleys and lavender that will make it a perfect Provence setting. With 520 sqm of surface, this luxury villa boasts 8 bedrooms and big spaces. A true Provence gem.
Whether you are looking at the heart of a village or in the countryside, you will find something for every test on our website.
The latest news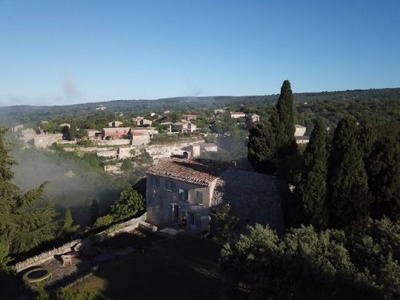 4 good reasons to buy in the Vaucluse.
Whether you dream of a Provencal farmhouse lost in the beautiful countryside or a pretty townhouse in the heart of the action, there are many reasons to come and live in the Vaucluse. Let us share with you the different reasons why a real estate project in the Vaucluse could be for you. The Vaucluse department is part of the Provence-Alpes-Côte d'Azur region. The population is homogeneous with...
Read more