Contact us
Provence Luberon
Sotheby's International Realty
Place du Château
84220 GORDES, France
Provence Luberon
Sotheby's International Realty
97 place du 8 Mai
84380 MAZAN, France
>
>
Swimming Pool in the Luberon in Provence
Obligations when you own a pool in Provence

as of 1 January 2006, private underground pools for private or collective use must be equipped with a standardized safety device. What are your responsibilities?
It is the owner of existing swimming pools or the owner of new swimming pools who is responsible for installing or installing a safety device. If you do not comply with the law, you will incur a penalty of 45,000 euros and criminal penalties. You must ensure that you buy a product that meets the standards (see previous issue).
The manufacturer must provide evidence of the conformity of his product. If you have the product installed by a professional, it must provide you with a technical note stating:
the conditions of operation and maintenance of the device, - information on the risks of drowning, general preventive measures to be taken, recommendations relating to the use of the safety device.
I recommend the display of a small panel near the pool, mentioning the emergency numbers, the mode of operation of the device and the first emergency actions.
How do I choose a product that meets the standards?
A manufacturer has two possibilities to prove to you that its device conforms to the standards:
1 it assumes the responsibility of declaring itself in conformity: it must then be able to prove to you that it has realized, on the device sold, all the tests described in the standard and that these tests are conclusive.
2 Its product has been certified: the NF Pool Equipment standard. This NF mark is the certificate issued by the LNE (Laboratoire National d'Essais - mandated by AFNOR CERTIFICATION for the management of this NF mark) which guarantees that the device, after laboratory testing and audit of the manufacturing site, is in conformity Standards.
Your pool was built before January 1, 2004, you already installed a safety device before the standards exist?
Sotheby's International Realty : Your expert in
luxury real estate in the Luberon and in Provence
The latest news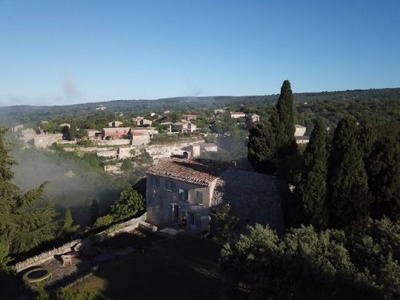 4 good reasons to buy in the Vaucluse.
Whether you dream of a Provencal farmhouse lost in the beautiful countryside or a pretty townhouse in the heart of the action, there are many reasons to come and live in the Vaucluse. Let us share with you the different reasons why a real estate project in the Vaucluse could be for you. The Vaucluse department is part of the Provence-Alpes-Côte d'Azur region. The population is homogeneous with...
Read more