Contact us
Provence Luberon
Sotheby's International Realty
Place du Château
84220 GORDES, France
Provence Luberon
Sotheby's International Realty
97 place du 8 Mai
84380 MAZAN, France
>
>
Village of the Vaucluse: L'Isle sur la Sorgue
L'Isle sur la Sorgue, its canals and antique dealers

Located in the Sorgue River, this former fishing village retains the testimony of an industrial past of wool and silk factories that settled between the Middle Ages and the nineteenth century. The old wheels with dawn which still turn are the last vestiges of the time when the driving force of the Sorgue made of the Isle a very active city in the textile. The island town is only an interlacing of alleys and canals.
L'Isle sur la Sorgue has become a land of choice for antique dealers, second-hand dealers, decorators and gallery owners. In all, more than 350 permanent professionals open every weekend, have invested in former weavers' factories, hangars or warehouses and are also grouped in "7 villages" and 5 store spaces. And twice a year, at Easter and on August 15th, more than 500 antique dealers and second-hand dealers meet here to present their treasures to a clientele from all over the world ... this fair has something to make you dizzy, understood to enlightened connoisseurs.
L'Isle sur la Sorgue is also famous for its large Provençal market on Sunday morning, classified as an exceptional market for its ambience and the quality of its products.
The floating market revives each year with a specific folklore at Isle sur la Sorgue. Boatmen come to sell agricultural products to the inhabitants of Isle sur la Sorgue and the many tourists passing on this first Sunday in August. Pride of Islois, the traditional flat barks called "bargain-chin" are out for the occasion. Under the objectives of hundreds of cameras, they offer their products to the onlookers assembled on the banks of the Sorgue
The home of the Surrealist poet René Char, it is also a cultural and intellectual place that attracts many artists and poets.
L'Isle sur la Sorgue is one of the must-see musts of Provence. The "chineurs", lovers of beautiful objects, flea markets and art galleries will be filled.
Provence Luberon Sotheby's International Realty: Your expert in
prestigious real estate in the Luberon and Provence
.
The latest news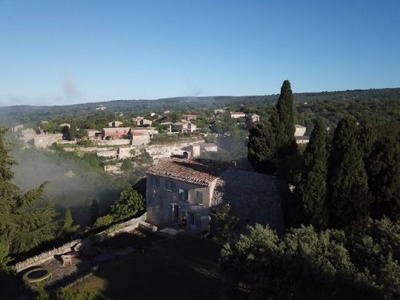 4 good reasons to buy in the Vaucluse.
Whether you dream of a Provencal farmhouse lost in the beautiful countryside or a pretty townhouse in the heart of the action, there are many reasons to come and live in the Vaucluse. Let us share with you the different reasons why a real estate project in the Vaucluse could be for you. The Vaucluse department is part of the Provence-Alpes-Côte d'Azur region. The population is homogeneous with...
Read more