Contact us
Provence Luberon
Sotheby's International Realty
Place du Château
84220 GORDES, France
Provence Luberon
Sotheby's International Realty
97 place du 8 Mai
84380 MAZAN, France
>
>
Tourism: the magic of Luberon in Provence
One of the most beautiful regions of southern France

The Luberon a land of contrast to visit and revisit again and again, the must in Provence
Why go there?
It is called the Blue Mountain. Its wooded flanks undulate under the light. And this sparkle causes an evanescent bluish mirage to the eye. Above, the ridges highlight the natural borders of the country: the Petit and the Grand Luberon in the south and the mounts of Vaucluse in the north. Planted on hillsides like sentinels, the perched villages emerge from a jigsaw puzzle of hills, forests and cultivated plains. The fortress of Buoux, the ocher quarries of Roussillon or the abbey of Sénanque are among the treasures of the Luberon.
But do not be deceived, you are in a region extremely courted: celebrities and great fortunes have put down their suitcases here. Behind the walls of splendid properties, they enjoy a certain anonymity. Without polemizing on this elitist tourism or on the delusional prices of real estate, we cultivate here discretion, on one side as the other. Apart from the seasonal hordes that invade Gordes and Roussillon, the country retains a convivial, authentically groomed look, and lovers of loneliness will find cross roads still wild.
Choose a beautiful central home, visit at your own pace sites and villages, fill your local produce baskets and enjoy lazily the countryside. The mornings are a joy, the voluptuous days and the evenings, the theater of sumptuous sunsets.
Do not miss
To make a sporting visit of the remains of the fort of Buoux and its sites of climbing
Stroll in Lourmarin and appreciate the literary soul of the village
Enjoy a chic picnic between the vineyards of Domaine de la Dorgonne with breathtaking views of the Grand Luberon
Walk the Rustrel ocher paths
Explore the semi-inhabited ruins of Oppède-le-Vieux
Let yourself be seduced by the elegant and bucolic atmosphere of Menèrbes and Saignon
Empty its basket of local products at the Apt market on Saturday morning
Glance a glimpse of Gordes and his majestic white silhouette
Discover the Art Glacier and enjoy its ice-cream rewards
A night in the stars at the Mermaid Observatory
To end with the visit Gordes capital of the luberon and provence
Provence Luberon Sotheby's International Realty: Your specialist in
prestigious real estate in the Luberon and Provence
.
The latest news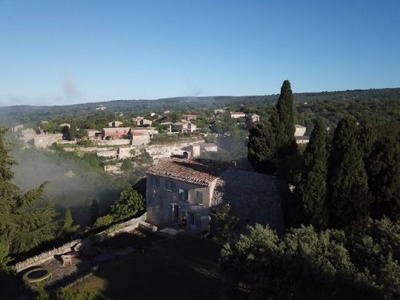 4 good reasons to buy in the Vaucluse.
Whether you dream of a Provencal farmhouse lost in the beautiful countryside or a pretty townhouse in the heart of the action, there are many reasons to come and live in the Vaucluse. Let us share with you the different reasons why a real estate project in the Vaucluse could be for you. The Vaucluse department is part of the Provence-Alpes-Côte d'Azur region. The population is homogeneous with...
Read more