Contact us
Provence Luberon
Sotheby's International Realty
Place du Château
84220 GORDES, France
Provence Luberon
Sotheby's International Realty
97 place du 8 Mai
84380 MAZAN, France
>
>
Discover the Luberon by bike
Favorite place for tourism by bike or mountain bike

The Luberon mountain is an unusual place. Lavender fields, ocher cliffs, lawns of ridges, gorges or the forest of Cedars are as many landscapes that you will discover by venturing into the region. On foot or by bicycle, you can evolve on a perimeter of 60 km by 30 in a calm and serene atmosphere. Ideal for recharging your batteries while enjoying your holiday.
Unusual places to discover
In the Luberon, singular places to visit abound. On the Luberon mountain, it is a relaxing environment that abounds. Between nature, pure air, sun and blue sky ... small rustic villages, castles, monuments, or washhouses, fountains and chapels also come to integrate the picture, further enhancing this magnificent landscape. To discover alone, with family or friends in a good mood! Here are mixed peasant markets and weekly markets. Real meeting places and exchange, they bring together both artisans and gastronomes between wines, cheeses and other local products. The lake of Sainte-Croix, the hills of the Haut-Var, the gorges of the Verdon, the plateau of Valensole or the Artuby should also delight the eyes of all.
From tourism to cycling
The Luberon Regional Nature Park wanted to promote discovery tourism in order to highlight its natural and human heritage. Hikes, especially cycling, have been developed. For example, the Cavaillon - Apt - Forcalquier - Manosque - Lourmarin - Cavaillon route has been specially developed on the territory of the Park. Bike rental and secure bike garages are available on site. The opportunity to tour the Luberon massif on 236 km by bicycle to discover a unique setting.
Fans of bikes will appreciate these protected areas of the regional natural parks of Luberon, Verdon, Forcalquier Country, and the mountain of Lure. 365 km of marked routes, on tarmac roads, await the amateur and professional cyclists. "Les Ocres à vélo" (15 to 51 km) for beginners, from 44 to 91 km for the more experienced, the 232 km of the Grande Traversée du Vaucluse for mountain biking and the 37 km of the Calavon bike route of the EuroVelo 8 ... So prepare your business for a bike ride now and launch yourself to the assault of the Luberon!
For more information on the proposed routes and tracks, you can consult the document available on Velo Loisir Provence
http://www.veloloisirprovence.com/
http://www.veloloisirprovence.com/sites/default/files/logo/velo_loisir_provence_dossier_de_presse_2015.pdf
The latest news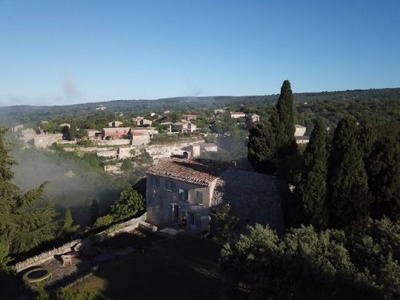 4 good reasons to buy in the Vaucluse.
Whether you dream of a Provencal farmhouse lost in the beautiful countryside or a pretty townhouse in the heart of the action, there are many reasons to come and live in the Vaucluse. Let us share with you the different reasons why a real estate project in the Vaucluse could be for you. The Vaucluse department is part of the Provence-Alpes-Côte d'Azur region. The population is homogeneous with...
Read more