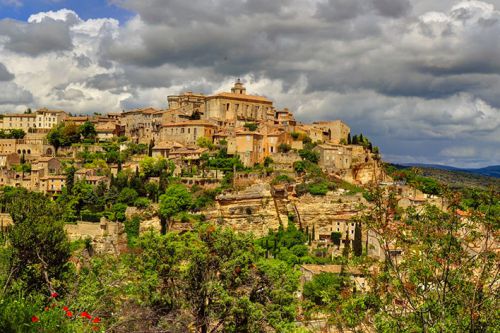 Places and addresses off the beaten track
Gordes in Provence... This nice corner of France makes the buzz in the summer. But he keeps many secrets. A new guide reveals some.
The guide "Provence Unusual and Secret" clearly shows its intentions. The author Jean Pierre Cassely delivers addresses that he says off the beaten track. A rarity in a country on which it was believed to know everything and where it is always difficult to have good surprises.
Geographically, the guide takes you from Pagnol to Giono, from Marseille to Forcalquier, from Avignon to the Camargue, from the Alpilles to Aix-en-Provence, via Gordes ... The author ratisse broad: heritage, landscape, museums, bed and breakfast ....
Places ignored or forgotten; Here is revealed a troglodyte house to rent in the cliff of Saint Chamas, a 300 year old plane tree in Lamanon, a sheep tunnel under the motorway bridge of the Rhone in Arles, a museum devoted to the National 7 in Piolenc, a memorial Camille Claudel in Montfavet (where the artist was interned), a museum of the old school of the Republic, with desks and inkpots in Pernes-les-Fontaines, a statue of the poet Henri Heine in Toulon and how many other places totally ignored or forgotten.
The author has a sense of detail. It gives, for example, the instructions for viewing the bronze of Picasso's tomb, which is inside the Vauvenargues domain (closed to the public) on a departmental road (RD10). according to "the state of vegetation". In other words, it is better to venture in winter than in summer. Proof that Provence reveals its little secrets in all seasons.
Provence Unusual and Secret by Jean Pierre Casely. Editions Jonglez 18,90 €
www.editionsjonglez.com
By Philippe Viguie-Desplaces