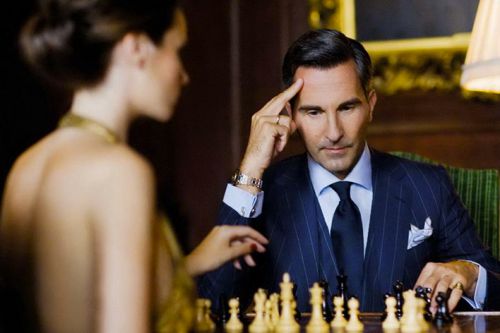 The illustrator Floc'h directed Alexander Kraft
The illustrator Floc'h has directed Alexander Kraft, President of Sotheby's International Realty France - Monaco, his wife and ... his dog for a communication campaign of the network of high-end real estate agencies.
It does not really do anything like the others. Alexander Kraft, President of Sotheby's International Realty France - Monaco, is an atypical CEO. He who started working in the US for the Sotheby's sales house is always primed. "Ambassador of Ralph Lauren and Cifonelli," this unclassifiable German, who has studied at Cambridge, loves to stage himself. What is the real distance between him and his character? Mystery.
But this year, he is delighted to have convinced the illustrator Floc'h, who has just finished a Travel Book on Edinburgh for Louis Vuitton, to crunch it. "Floc'h is for me the only legitimate heir of Hergé, whom I adore, like all the small and big boys", confides Alexander Kraft. The two men share, he says, the same love of Great Britain, of fashion, of literature.
"At Sotheby's Realty, we do not sell simple real estate, but lifestyles," says the CEO. It is therefore a way of life that he wanted to show in the last institutional campaign of his society. "I dreamed of a glamorous and ironic composition, a nod to the photos of Slim Aarons, one of my favorite photographers," he explains.
Floc'h represented him throughout the seasons alongside his wife Sibylle and his ... dog. Know that it responds to the sweet name of Bertie Wooster, which will delight fans of P.G. Wodehouse, English author who can burst out laughing some and, alas, leaves marble other readers more Cartesian. The refined line of the one who made posters of film for Woody Allen or Alain Resnais and crunched some for the New Yorker, seized with humor Alexander and his. So British?
Source Le Figaro Magazine